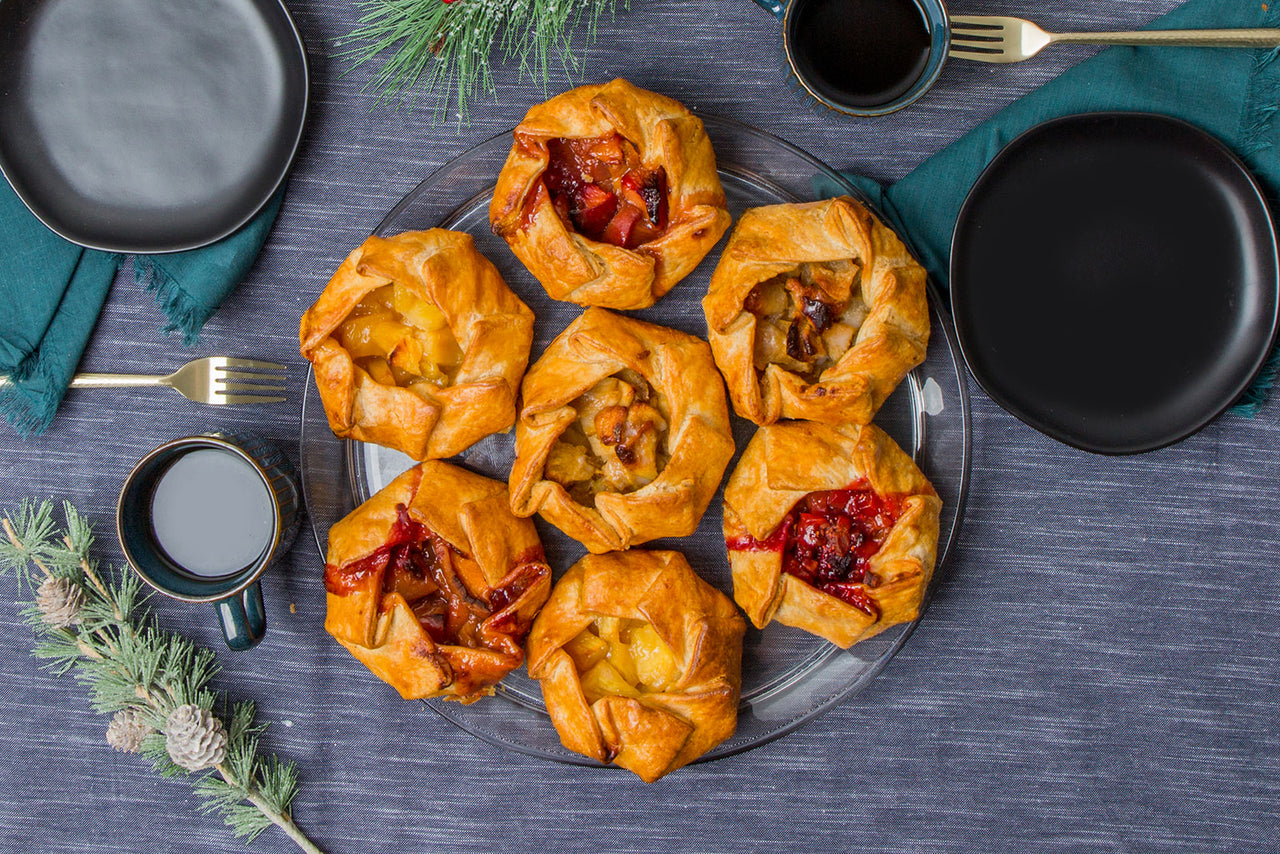 Four little galettes to fuel your work day, each almost big enough to share. Tell us what flavors you want in the "special instructions" screen .  Pick up at our kitchen window, farmers market, or on Sundays at Chromatic Coffee. For best results, give us time to make them by ordering at least a day in advance. This week, choose from:
Sweet:
blackberry pear
pumpkin
cinnamon apple
tart cherry
lemon cheesecake
brown sugar pineapple
raspberry mango
triple berry (blackberry, blueberry, raspberry)
black & white (chocolate & vanilla)
 Savory:
spicy mushroom havarti
chicken pot pie
cheddar bacon onion
3 bean chile verde
Italian sausage & polenta
steak & stout
Savory pies, cheesecake pies, and custard pies should be kept refrigerated until you are ready to enjoy them.
Reheating instructions:
Oven, toaster oven, or air fryer: 350 degrees for 10-12 minutes.
Stovetop: in a skillet, uncovered, at low heat. 
Ingredients:
Filling: varies by flavor.
Pastry: organic wheat flour, butter (milk), water, salt, egg.