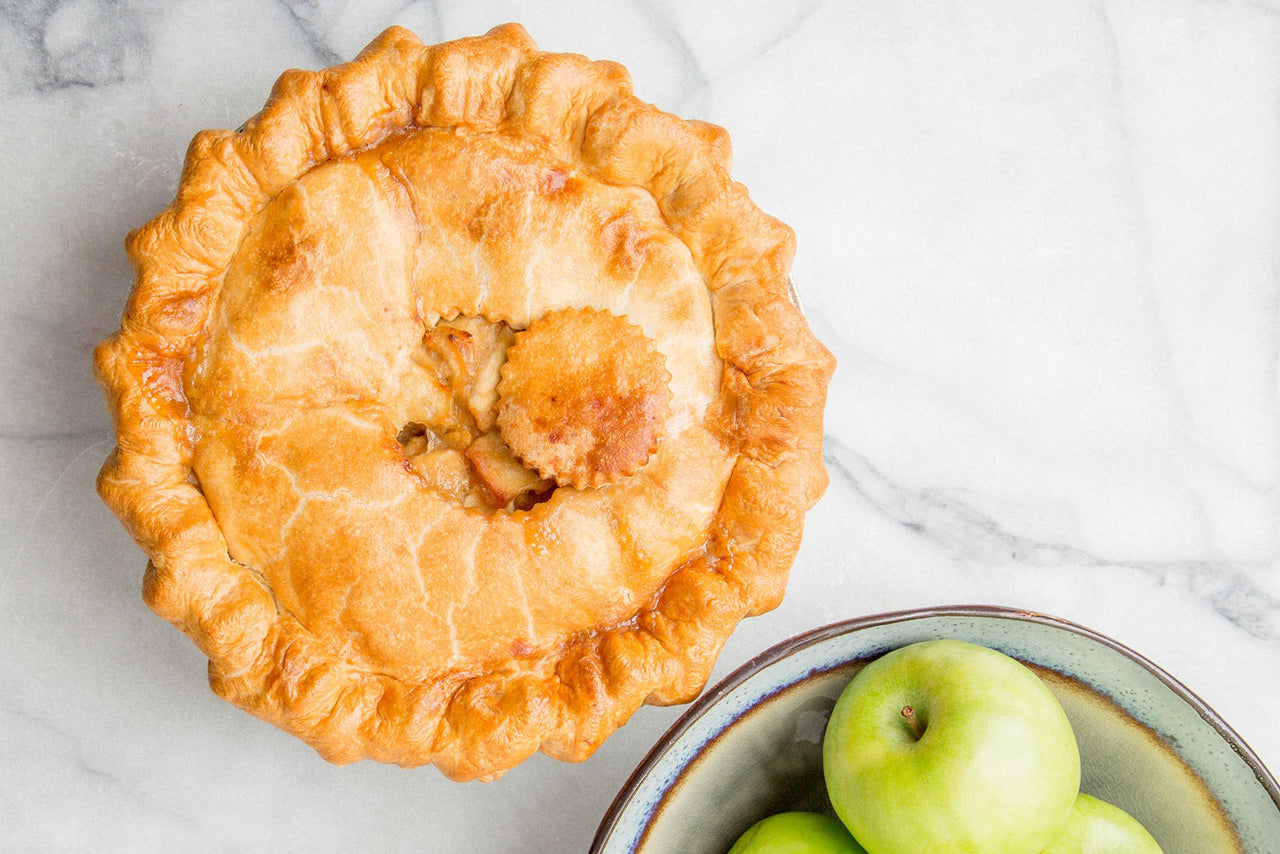 Apple pies, each big enough for ten people who just want a taste, or maybe six people who are skipping dinner.  Organic apples, flour, sugar, and a dash of cinnamon.

Made to order for scheduled pickup at our walk-up window (898 Lincoln Ave), at farmers market, or on Sundays at Chromatic Coffee. Please order at least one day in advance, and two days would be even better.

Ingredients:
Filling: apples, sugar (organic), cinnamon.
Crust: organic wheat flour, butter, water, salt, egg wash.
 Net weight is about  3 lbs./1.3 kg.