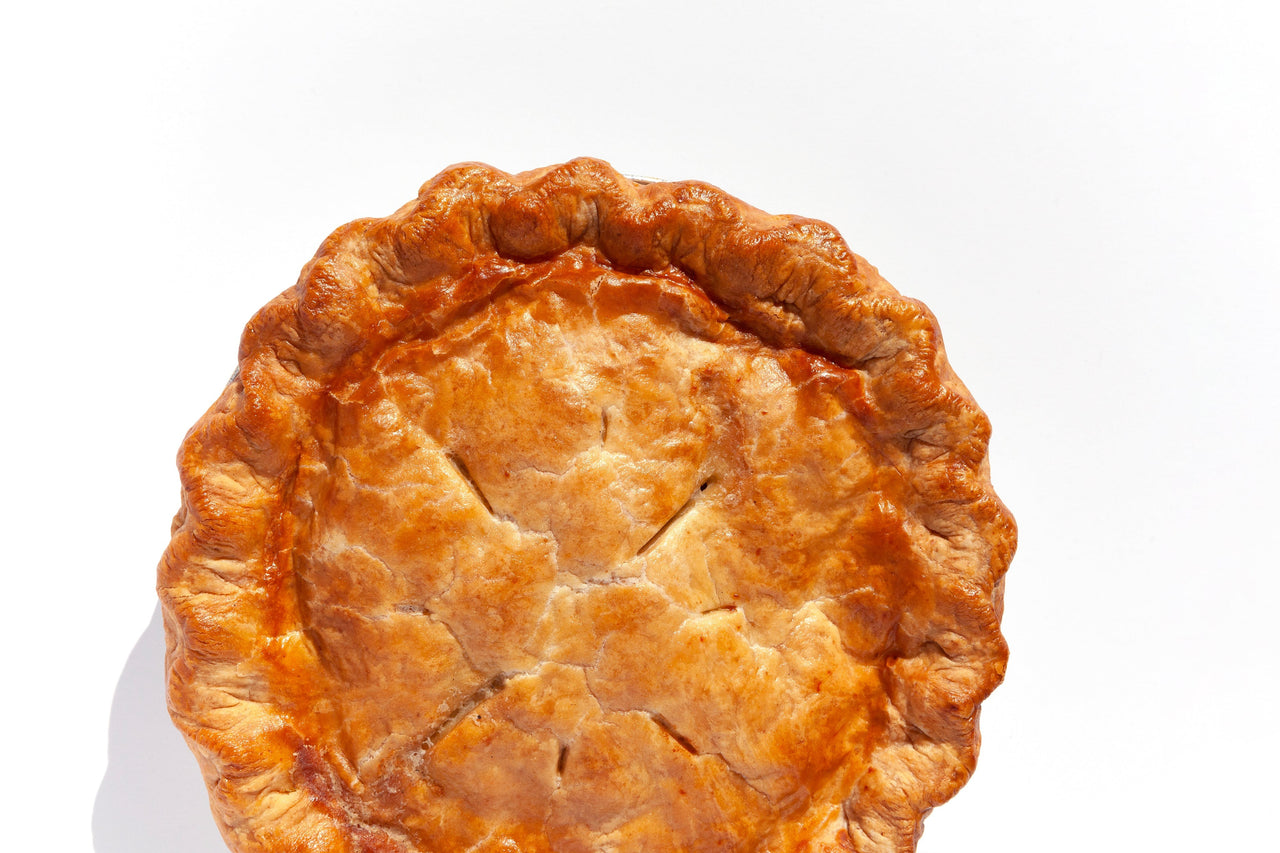 Classic chicken pot pie, feeds 4 generously or 8 politely.

For pickup at our San Jose kitchen window (898 Lincoln Ave), or College of San Mateo farmers market, or Chromatic Coffee's Roastery cafe (460 Lincoln Ave), or farmers market. For best results, order at least one day in advance, and let us know where you want to pick up. 

Ingredients:
Filling: chicken, carrots, celery, onions, peas, milk, cream, butter, salt, pepper, sage

Crust: organic wheat flour, butter, water, salt, egg wash.
 Net weight  3 lbs./1.3 kg.