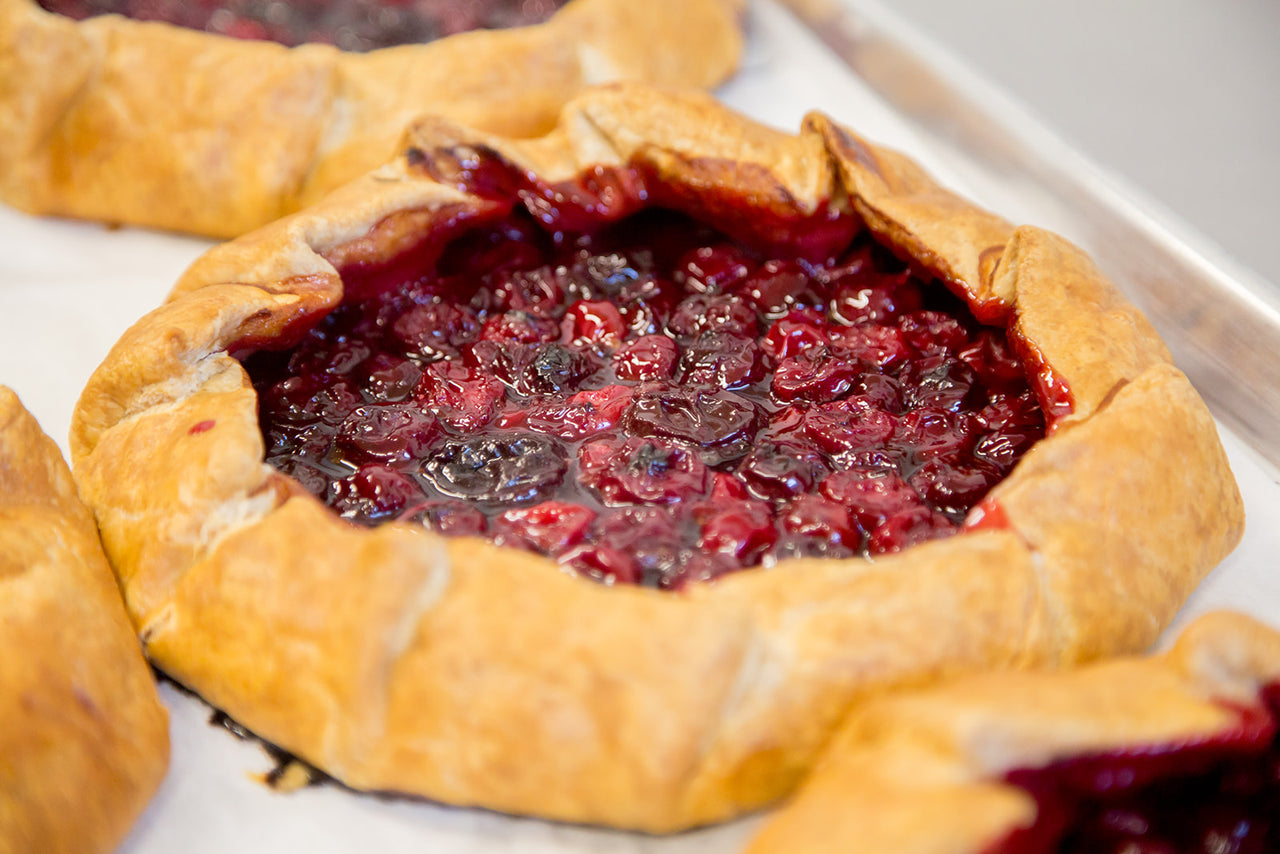 Sweet, sour, and delicious, these cherry galettes feature organic cherries from Michigan and Washington.  Each galette is big enough for eight disciplined eaters or three pie enthusiasts. Please beware of stray pits.
PICK UP ONLY (no shipping). Approximately 1.4 lbs
Ingredients:
Filling: organic cherries, organic cane sugar, tapioca.
Pastry: organic wheat flour, butter (milk), water, salt, egg.
Photo by Lanny Nguyen Photography