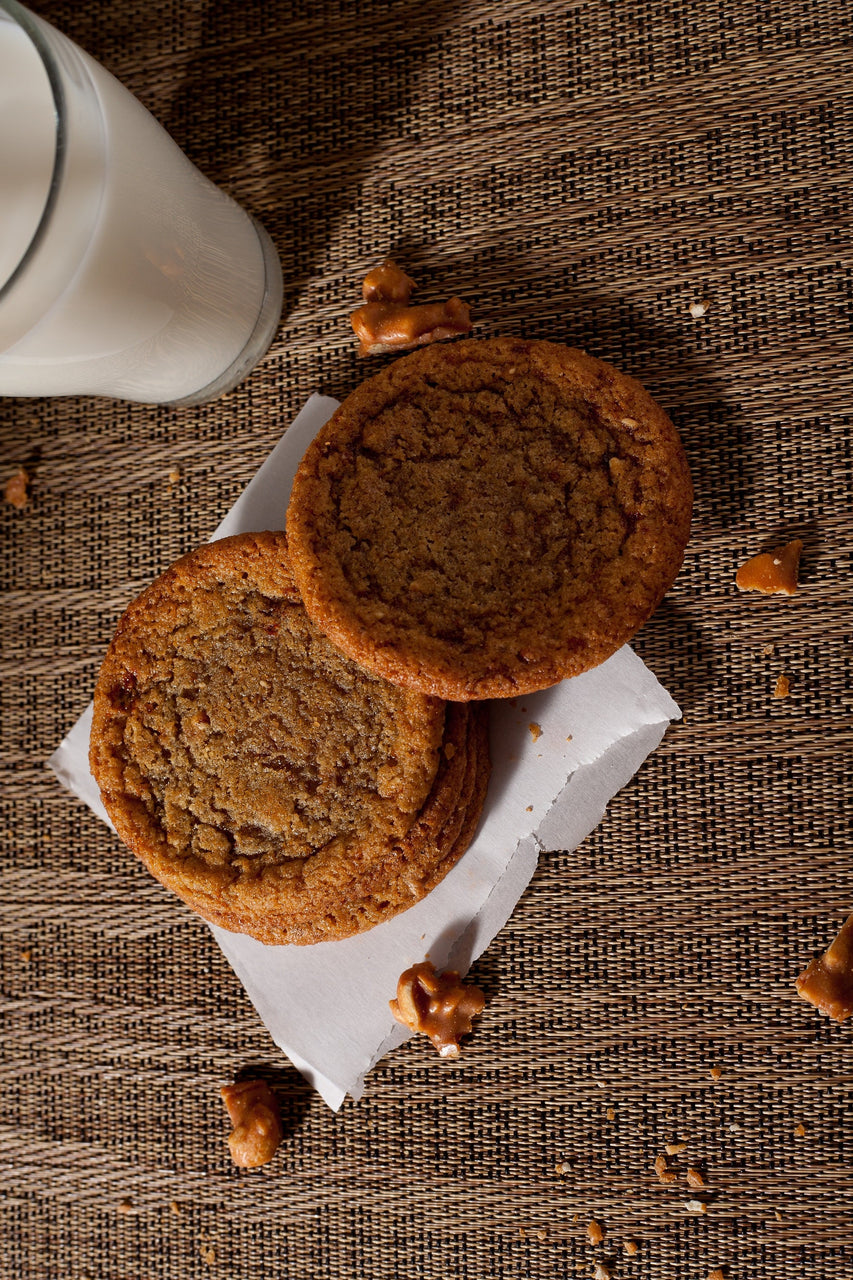 We mix our burnt almond brittle bits with a classic sugar cookie dough to make these sweet, thin, chewy cookies. Six cookies in a bag weigh about 7 oz.
Ingredients: organic cane sugar, organic wheat flour, butter (milk), almonds, eggs, molasses, vanilla, vinegar, salt, baking soda.
For best results, please enjoy or freeze these cookies within 3 days of acquisition.